The key element in my business success revealed here!
It's not one simple thing that other big name entres will tell you to do, like, an email list. Or branding. Or huge fan numbers. Although these are necessary to have, it's something you have to have before you can have all of those.
It's one simple word.
Execute.
Now, I don't mean this in the sense of carrying out a sentence of death. I'm talking about the other definition of "execute"
To carry out and put into effect a plan by a course of action.
(Although thanks to this new keyword, Execute, I am killing my to-do list of the big, hard, and scary tasks.)
Let me jump back a few years in my business to help you gain some perspective from this insight.
A few years ago, I decided I needed to take my graphic design studio (of 22 years) more online. I was a one-woman show and could only help 1 person at a time in my current business setup. So, to help more people learn to brand and grow faster as a business, online seemed to be the way of the future.
To do this I read all the blogs. I took ALL the courses, all the workshops, and all the webinars I could find. I jumped into all the email lists of those bigger and more successful entrepreneurs than myself. I was up to my eyeballs in all these newsletters and busy work, and it leads me to one thought: Is this seriously helping me get anywhere?
No More Spinning our Wheels
Recently, my new business BFF, Michelle Braswell with Bride Path, and I found ourselves chatting over what to do next.
Follow this Facebook guru …
Attend the webinar on this new idea to build a list …
Take the course from the one that boasts about getting 10K Instagram fans ….
IT. WAS. EXHAUSTING. And we were just talking!
Then, Michelle and I found ourselves buried in the idea of taking in every new live event/conference. Getting inspired by all the amazing people we found ourselves following online had to be the key to move forward. We were thinking, "That's what we need to do next to EXPLODE our online businesses."
Did you know there is a conference for EVERY niche and every new business growth idea known to man (and woman)? And they are held in some pretty amazing places. It was all so tempting!
Does this business plan sound familiar to you so far?
Again, it left me exhausted and not moving my business forward. Money was going out and not coming in like I had dreamt. Don't get me wrong, things were improving, but not at the rate I wanted, or was promised in all those promos I clicked through.
So, Michelle and I kept searching for the answer and stewing over our ideas to grow our businesses.
"What is the next BEST step to grow our online businesses?"
If this sounds all too familiar, I bet your Facebook newsfeed is no longer family or friends, but strangers you've been be-friended by, and new ads about courses (cause you're now everyone's business membership group avatar), right?
Again, it was all so exhausting. And not getting much accomplished in my business.
I was so busy with the day to day things, but I had so much to do to grow online and was missing out on all these "must-do" BIG tasks – all while not really moving forward.
Getting Closer to Success
Michelle and I had a Facetime chat again and sparked what we called, our brilliant idea. We discussed the plans that we needed our businesses to do so we could grow. Here are a few key points (more like "rules") we spelled out which helped us move to the next level.
Time to unfollow lots of things that cause overwhelm. Pick a few geniuses who aren't just fun to watch but they give you advice that is HELPFUL to grow. (Yes, some of these are paid groups/courses.) Time is valuable so they needed to be worth our time.
Make a list of things that bring in revenue. Note the ones you want to do; and are successful with right now. Now we needed a plan to focus on these.
Stop buying courses unless you went looking for it. We would get sucked in by marketing, but we told ourselves that unless you have been needing this help in the day-to-day running your business – move on.
Stop attending those things that inspire you. We were fired up and excited about what we could offer but we already weren't doing those things. Those amazing conferences didn't feel helpful. Even if we'd have the time of our lives and meet amazing people. We asked ourselves: would they help us with the big things to move our business to success? No? Move on.
Our Solution
We planned our own mastermind. Oh, yes we did! We booked 5 days at Michelle's timeshare in Las Vegas and dove in hard!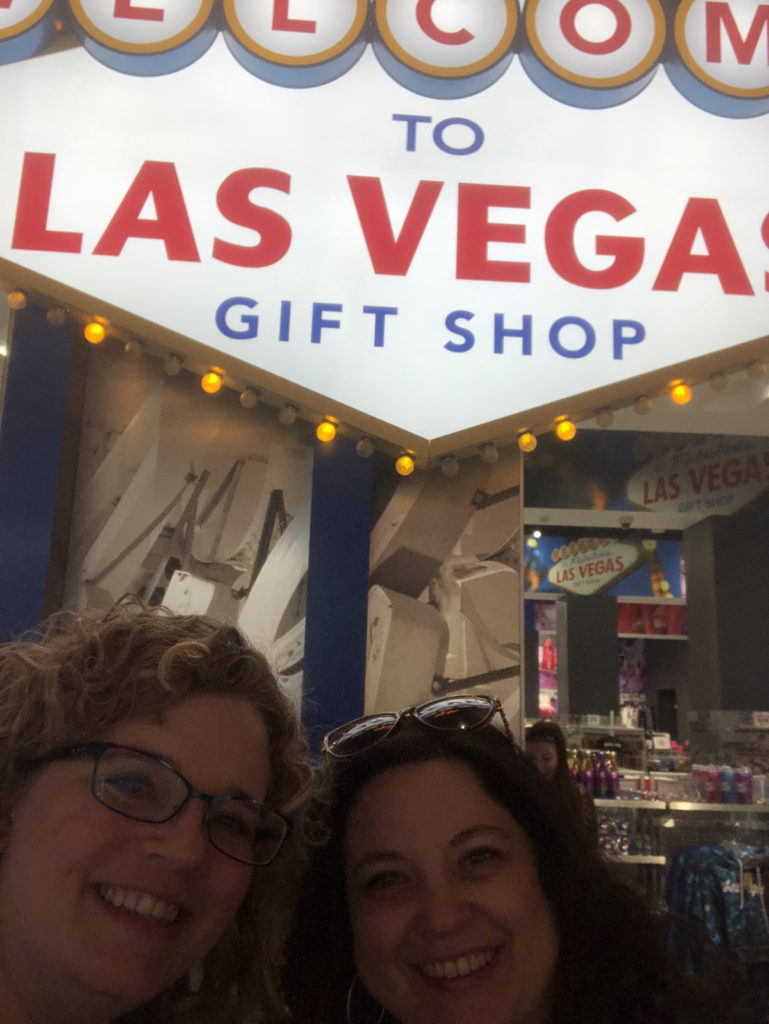 We didn't register for a conference with genius speakers giving us inspiration and new ideas. WE ourselves planned our own mastermind working retreat because WE knew what OUR business would need best! New ideas weren't what we needed. And to make it feel official, we named our retreat after the key to our success: Execute.
Here are a few things we did prior, during and after
We prepared our individual business ideas in advance. This included narrowing down lots of details to get the next step rolling.
We prepped for things to achieve while there and spent the majority of each day working.
We enjoyed leaving the snow at home and working by the sunny pool and at fun restaurants. Going to Las Vegas helped spark creativity!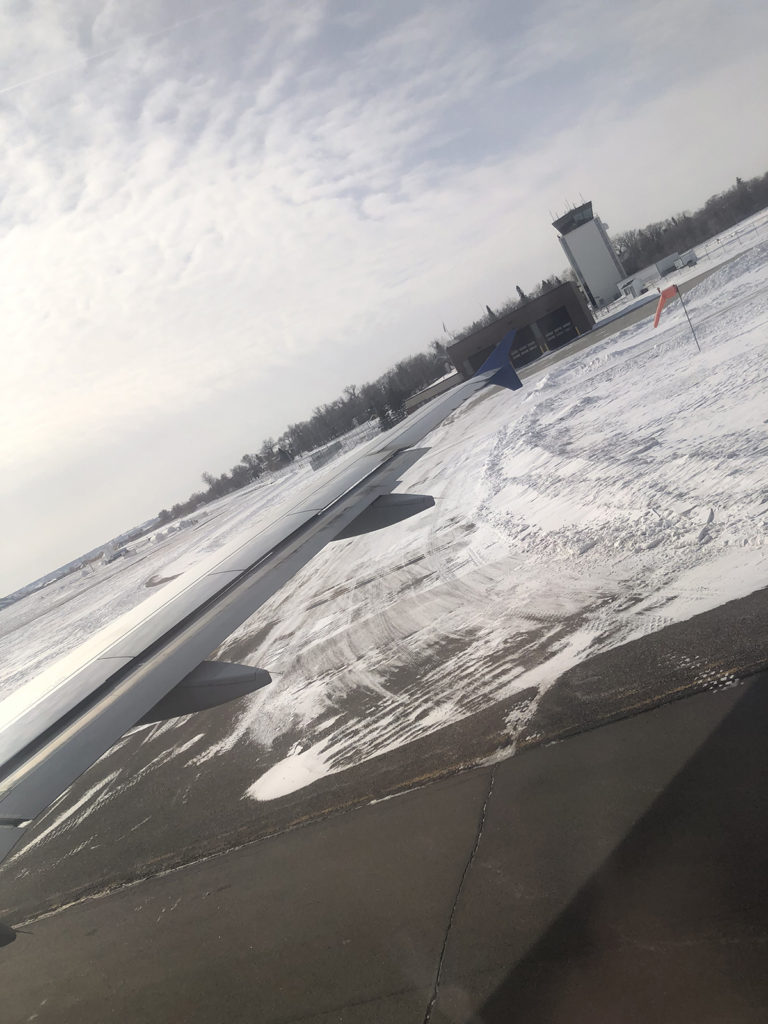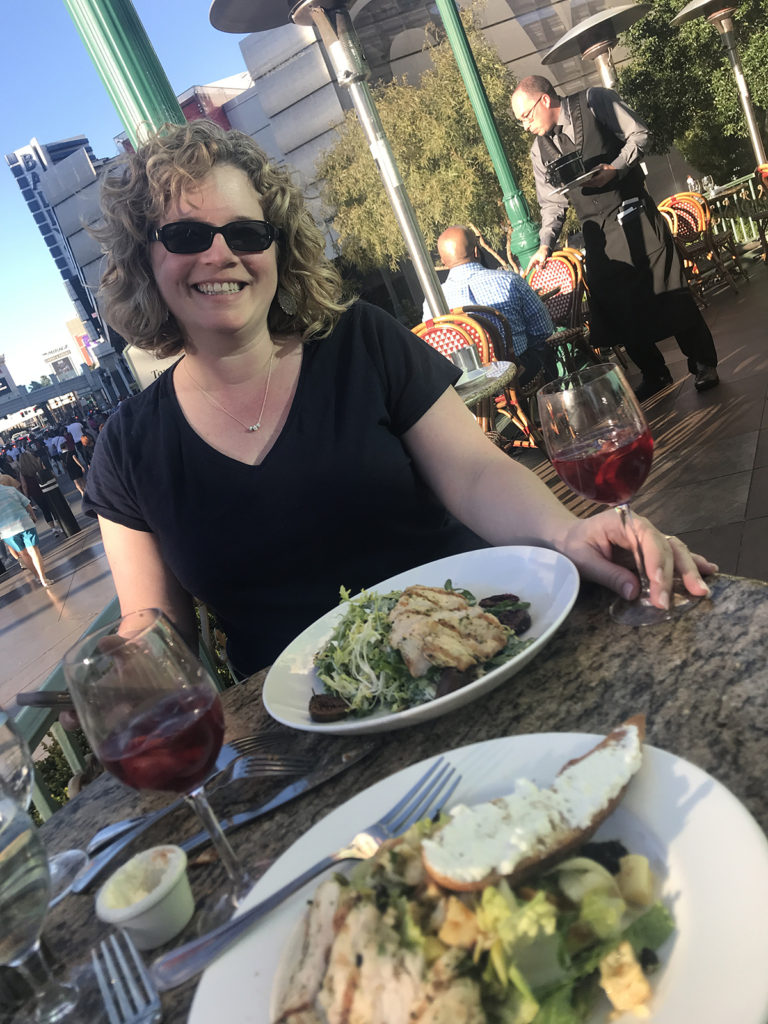 Working lunches at our kitchenette were fun, productive, and reasonably priced. (Can we get an AMEN for grocery delivery service here, please? LOL).
Also, escaping to the Strip for some wine… and more business talk.
Chatting up business with morning coffee on the patio. Listening to podcasts to help us on the current roadblocks we were working through that day.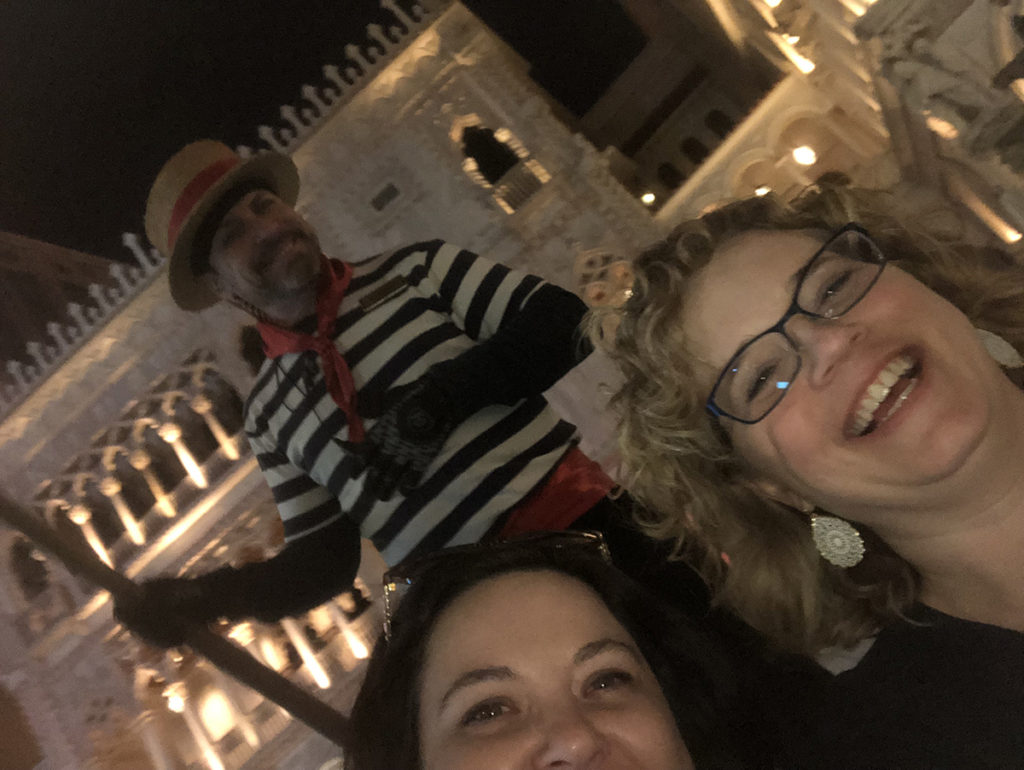 We took time to relax in the hot tub while talking over new ideas (and our families and life back home). Also, getting out each day to explore and give our business brains some rest.
R&R time was good as we explored the Strip in Vegas, but truth be told, we chatted up our passion for our business while walking from hotel to hotel.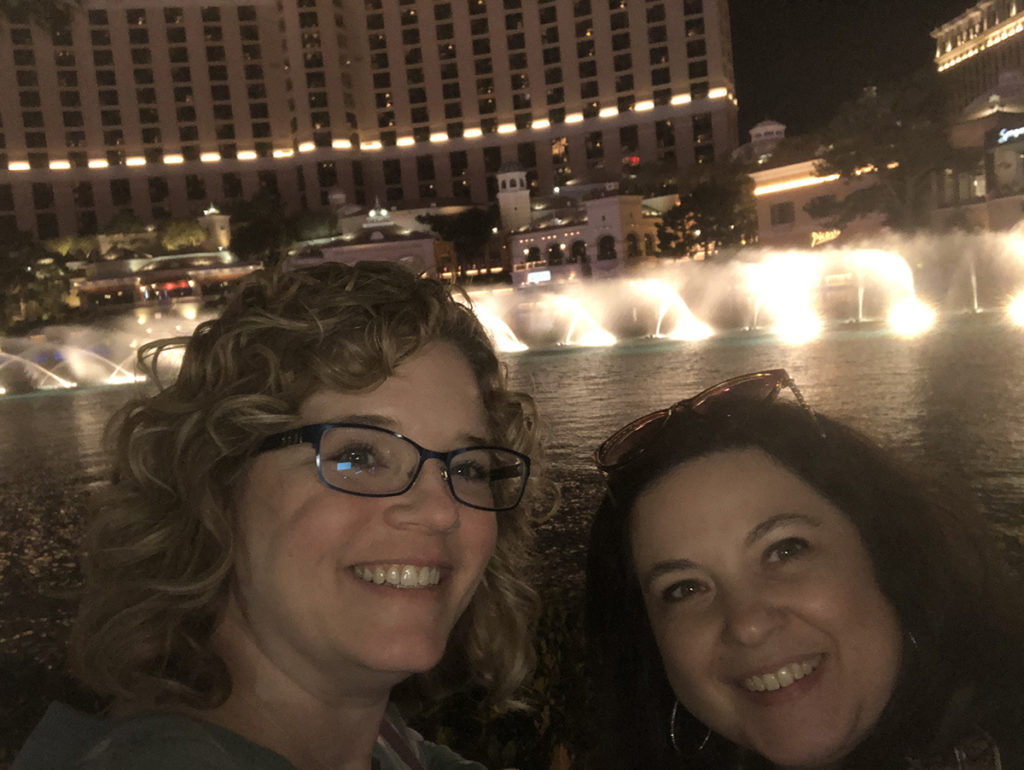 This was AMAZING. We both walked away with an amazing plan to make big new adventures this year. Not just dreams, but dates are now in our Planners, copy written for our projects, launches scheduled (in the planner) and new business ideas mapped out.
---
"A goal is just a dream without a plan."
Time to fill in the monthly schedules with my planner for entrepreneurs who want get stuff D.O.N.E!
With the day-to-day of running 2 businesses and doing it mostly myself, I wasn't moving much further in the past few years. Things have been good, but the big things, the amazing things, that transform a business, were getting pushed back each month.
That's a wrap
Now it's time to Execute while running my business. The good news is I know what needs to be done and that I can get it done. Some days I push things back, cause, well, real life, but I'm further along 2 weeks later then I was in 12 months before this Execute: Mastermind Working Retreat we planned.
What's next for Michelle and I?
For now, it's time to Execute (yes, kill off) that to-do list and make things happen.
Wish us luck.
(And yes. We plan to do this retreat again next year!)
Do you want to Execute too?
We are working on a live event for others to join us and also we have some interested in a online Live Summit. Want to know when they are scheduled? Sign up here:
We'd love to hear your thoughts. Tell us your favorite retreat, or any ideas this retreat sparked in you!